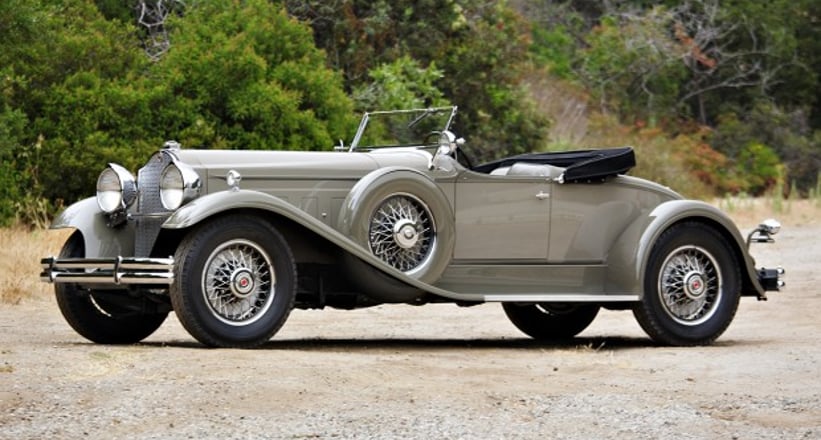 One of the most rare, exclusive, and sought-after American classics, the Packard 734 Speedster was built in limited numbers during the 1930 model year. Featuring a high-performance chassis and sporting boattail coachwork with dramatic, staggered seating, the Runabout is the most iconic form of this legendary model. This beautiful Speedster has been treasured by knowledgeable collectors for over 50 years and is tastefully presented in its elegant, original color scheme. This is a classic Packard fit for the connoisseur.
Five factory bodies were offered on the 734 Speedster. Runabout with a rumble seat, Boattail Runabout or Phaeton were offered for $5,200. The
Victoria and Sedan bodies cost $6,000.
A redesigned chassis was used for the 734 that used many 6th-series components with custom side rails. It retained the Super Eights wheelbase of 134.5 inches but was more rigid.
The nine-main bearing engine was modified with a ribbed exhaust manifold, vacuum boost pump and a new 45 degree intake that allowed for a hemispherical combustion chamber. An optional 6.0:1 cylinder head used larger vavles to produce 145 bhp @ 3400 rpm
Because Packard didn't actively promote the model, only 113 cars were made across all body styles.
Many Seventh series cars have been modified to mimic the 734 traits so finding an original example is tough. As early as 1950, Smith Hempstone Oliver created the 734 registry.